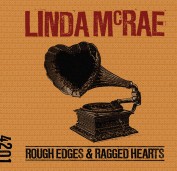 Last summer I ran into Linda McCrae at the Vancouver Island Musicfest, and invited her to come out to the coast for a few gigs.
So I'm really excited that she will be  coming out for  a few shows this December.
First at Straight Sound in Roberts Creek, Friday December 14, then me and Simon will be opening for Linda at the Coopers Green Hall in Halfmoon Bay, Dec. 15, and she will be joining us for our regular Sunday afternoon jam at The Garden Bay pub December 16.
Tickets will be available here, as well as Straight sound, and the usual outlets.
Linda's New CD, Rough edges and Ragged hearts has been nominated for Contemporary Album of the Year for the Canadian Folk Music Awards 2012
 http://www.lindamcrae.com/