google-site-verification: google9b0d1e045c9aa907.html
SAC Songwriting and Blogging challenge 2015
week 6 March 24
The final day of the challenge,its 8:49 west coast time, and I've been writing and recording at my kitchen table here since about 9 am. Wow quite a day. The deadline for submitting this blog is in about 9 minutes now, so its going to be a short update. Its been a great 6 weeks of writing, recording meeting other songwriters. I broke down last week and bought myself an interface with pro tools recording software, so its been a challenge just to figure that out. But anyways….its time to submit, and try and relax a little. Thanks to everybody who has been a part of this adventure..
Fair Trade in music
is the songwriter an endangered species ?
http://songwriters.ca/fairtrademusic
The Precious Littles at Coopers Green Hall this weekend
round here the Phrase " Hidden treasure of the Sunshine coast " tends to get overused. True, at many turns of the highway, there is a post card worthy west coast
vista. And every local has their own " secret beach" . But Hidden treasure ? really its just standing right there in front of you.
My favorite "right in front of you" treasure of the coast is Coopers Green Park.
Just off of Redroofs road sits a couple of acres of beachfront, with the local boat launch, a patch of grass,
( the green , where locals gather traditionally in July for The Halfmoon Bay country fair, raising funds for the Halfmoon bay Volunteer fire department. )
And the Coopers Green hall. A small gathering place where town meetings and weddings are hosted, its also the "Voting place" in all elections. And every once in a while,The Welcome Beach community association puts on a concert or dance.
The official capacity of the hall is under 100 people, but on dance night, if the weather is agreeable, folks gather on the beach and the park in lawn chairs and listen to
the music.
This weekend, Saturday February 28, The Precious Littles perform at the Hall. The "Littles" are mostly local boys, Yours Truly along with Simon Paradis, Gerry Millar, Tom Neville and Jay Johnson. Playing a mix of Rock, blues, country, bluegrass, a genre known as "Americana". A hodge podge of music from North America.
Come on out for some good local fun. Tickets a=re $20, and available at the Halfmoon Bay General store, and the Welcome Woods Market.
SAC Songwriting and Blogging challenge 2015
Week 2 – write a pop hit for a target market of 13 – 18 yr old girls.
I gotta say…this songwriters challenge is taking me into some very interesting territory. My antenna is up, and I feel like I am intensely aware of everything around me. I'm seeing songs in everything. Songs are constantly flying all around us, fleeting glimpses of musical and lyrical ideas, the trick is to see them and catch them.
This week, The challenge is to write a Pop hit for 13 to 18 year old girls.  I had a quick listen to the song samples, and My first re-action was to sit this one out. But After a little contemplation , I decided to put my attitude to bed, and accept the challenge,
My first thought was to  switch up the lyrics of a song I started last week , https://soundcloud.com/joe-stanton/yellow-umbrella-2/s-nQHfoYellow Umbrella and see if I could make it female and teenage friendly. It was sort of working. I liked the song but it just wasn't quite co operating with switching gender.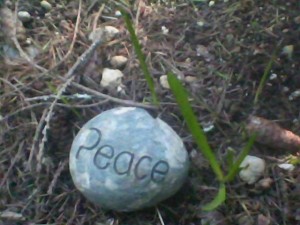 Then at my weekly gig, a friend made a request for "a song that changed the world". I've never had that one before. I played " I'd love to change the world" and " Eve of destruction " and everybody was happy, but it got me thinking about writing a Peace song or a Protest  song. You don't hear too many protest songs these days.
Then Later in the week I was playing around with a little melody, which I thought might work for the pop song, and ended up singing "Peace "
So I did  a search on line for World Peace and after some very interesting reading, ended up on the Nobel peace prize site, and was reading about Malala Yousafzai…. the girl who is fighting for education for all girls. An incredible story, and she is so poised and sure of herself.
It got the wheels turning in my head, and pretty soon I was writing this tune. It takes some inspiration from Malala, and other people who have changed the world.
The concept is that one person can make a difference, one person can  change the world. One Voice one world.
The challenge was to write a Global pop song, with a big chorus, a little quirky, with an interesting title, to take the listener on a journey..I think I have done most of that, but whether it fits in the target market…I'm not so sure.
The production is minimal guitar/vocal, because thats all I have access to at home. But I believe that a song should stand on its own, so I will be interested to hear what my co-challengers think of it.
Check the song out here on soundcloud      Just Peace  
week 1  –  start a blog
SAC Songwriting and Blogging challenge 2015
week 1
Blog ( def )" A blog (a truncation of the expression weblog) is a discussion or informational site published on the World Wide Web often covered a single subject."
Songwriter ( def )" A songwriter is an individual who writes songs and can also be called a composer. The pressure to produce popular hits has tended to distribute responsibility between a number of people."
I wasn't sure what a blog " technically " was, so I looked it up on Wikipedia, and while I was there, I thought I would reassure myself that I really am who I think I am, a songwriter.
By the first sentence of the definition , yes. I am "an individual who writes songs." But the second part," to distribute responsibility between a number of people ". Hmmm..not so much.
Every year, The Songwriter association of Canada invites songwriters to get together and challenge themselves to step out of their comfort zones, and share the craft of songwriting.
The reason I joined this challenge is to write, to find new reasons and inspirations to write songs, ,to meet some like minded folks, and have some fun. Once in a while I seem to need to " remember why I'm doing this thing "… creating. and  its always good to step back and look at from where you've come, and make a map of whats next.
I tried to join this group a couple of years ago, but by the time I heard about it, I was too late to register, So this time , I think it was a Saturday when the SAC opened up the registration, 9 am EST,  I got up early, 7 am PST and went on line to register. There already were 30 0r so people registered . but I was in, right on ! I was excited about it, which means I was excited about writing, which is the whole point of the thing.
The first challenge is to write a hit for Matt Dusk.
Matt in interested in Branching out from his Crooner image and try some more Groove based songs. So my first personal challenge has been to try a new ( to me ) writing style of starting with the rhythm section, and build from there. Its been fun, and definately eye opening for me personally. I have been listening to Pop, and Hip hop and Chill all week. Its been interesting. Theres a lot of great music to be discovered.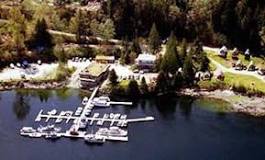 The weekend before the official start, I had a gig a little ways out of town, a beautiful resort/pub/marina called the Backeddy in Egmont BC. and I stay over night if there is a cabin or a room available. I always enjoy this gig because it gives me a little time to myself to do some writing. And the next morning , I picked up my guitar and the ideas started coming, I ended up with 3 good starts to songs, one of which I am really excited about.
So there you go, SAC challenge, 3 songs in the works before it started, But according to the Facebook Page, I don't think I'm the only one.
The second part of the challenge is to start a blog, and update it every week, so here it is.
stay tuned for more adventures in songwriting.
Joe
February 6
Songwriter Challenge
Just checking out the mechanics of the blog, in preparation for the Songwriter challenge.
Every year the songwriters association of Canada puts on a Songwriter challenge, where partipants write 6 songs in 6 weeks. ..I'm looking forward to it.
Feb. 5
I signed up for the Songwriters association of Canada's Songwriter challenge. Six songs in six weeks, should be fun. We start next Monday,  stay tuned here for the tunes.
Jan 10 2015
song of the day Iris Dement, go on ahead and go home:
Jan. 1 2015
These are just some of my favorite tunes, songs that are on high rotation around our house.
The Blue Danube is a New Years day tradition.
Song of the day – John Prine and Iris Dement – In Spite of ourselves
Song of the day – Jan. 1 2015 – The Blue Danube waltz – The Vienna Philharmonic Orchestra
Song of the day – Kasey Chambers and Shane Nicholson – The sweetest waste of time
Song of the Day – Hayes Carle – Bad Liver and a broken heart
A great seminar for my music indutry friends, courtesy of the
Songwriter's association of Canada
Singer/songwriter Thursdays at Buccaneers restaurant have been held over throughout November and beyond.
Thanks to everyone who has been coming out, its been a lot of fun.
This Month I'm heading south for a little sunshine, and Simon will be hosting the evening, with a few special guests. On November 15th, Guido Heistek,  and November 22nd Gord Birch.